Experience Excellence in Tree Services – Welcome to Redback Tree Services, Melbourne's Preferred Arborists!
Welcome to Redback Tree Services. We are the preferred arborist and tree services company in Melbourne, offering a wide range of services including tree removal, stump grinding, tree pruning, and more. With over 15+ years of experience, we have the knowledge and expertise to get the job done right, the first time. We pride ourselves on our high-quality workmanship and customer service, so you can be assured you're in good hands when you choose us for your tree services needs. We understand that trees are an important part of the landscape and environment, which is why we take care to minimize the impact of our work on the surrounding area. We also offer a green waste disposal service so you can rest assured your garden will be left tidy and rubbish-free. For all your tree removal and tree services needs in Melbourne, contact Redback Tree Services today.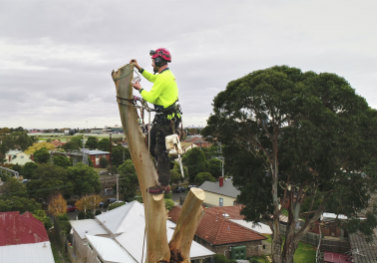 If you have a tree or trees that are unhealthy, unsafe, a danger to your foundations or underground pipes, or simply in the way of a planned extension, Redback Tree Services can safely remove the tree or trees for you….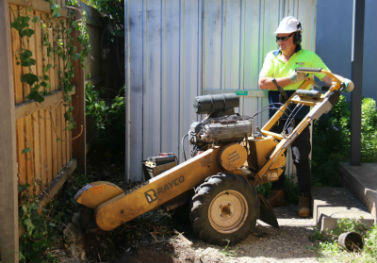 Unsightly and sometimes unsafe stumps (they can attract pests such as termites and can be a tripping hazard) can be removed completely or ground down to below the surface level using our specialist equipment.
Testimonials
Here you to know, what our customers say about us.
"Brilliant experience from initial contact to the end result. This being 4 Trees removed, professionally and in a timely convenient manner. Ensured all areas left immaculate afterwards. Plus, a very approachable and friendly bunch of guys. Highly recommend to anyone. Thank you all @ Redback Tree Services!"
Lin
Hawthorn
"Excellent, safe, efficient and fast work from Danny's crew when they removed our troublesome on-boundary tree. Courteous, highly skilled and professional - I am very impressed. The admin staff, and Colin who came out to quote, are above and beyond the call of duty. Highly recommended, will use Redback again."
Jamie
Malvern
Professional Tree Removal & Arborist Services in Melbourne
If you're looking for tree removal and arborist services in the south eastern suburbs of Melbourne, Redback Tree Services has the expertise and resources to safely do the job. Need a single tree removed or pruning done? Redback Tree Services can help. Need several trees to be felled or lopped, or an entire block cleared? We can do that too.
Our teams come with years of experience in all aspects of arborist services. We have state of the art equipment, and the know-how to transform your space into one of tranquil serenity, or artistic liveliness.
If you need a single tree removed due to rot, risk or simple aesthetics, then contact our team right away for a personalized quote. We'd be more than happy to inspect your property to fully explore how best we can be of service.
We offer tree removals and arborist service all suburbs in the Bayside area, and the South Eastern part of Melbourne, so give us a call now!
There are times the roots of a tree can pose a risk to the foundations, or a single tree falls susceptible to disease or infections. The only way to fix the problem is to remove the affected tree altogether. This needs to be done speedily and in a manner that is safe to both parties – the workers involved in carrying out the removal, as well as those in its peripheral surroundings. Redback Tree Services are here to help.
What's more is that we're passionate about trees and plant life in general so you can be assured that the solutions our team will offer you will not only be beneficial to you, but will also safeguard the integrity of the flora in your surroundings.
Read some of the reviews that Redback Tree Service Melbourne clients have left after dealing with us.
Why choose Redback Tree Services in Melbourne?
We're passionate about trees and plant life
We provide honest consultation and advice
Our people are professionally trained and certified
Safety and care for the environment are our priorities
No job is too big or small
We ensure your property is spotlessly clean after we've finished the job
We're insured for your peace of mind
Your local tree removal company, just search for tree removal near me
We service all suburbs in Bayside and the South East of Melbourne (see our Service Areas for more details).
Read some of the reviews that Redback Tree Service Melbourne clients have left after dealing with us.
Our Gallery
We have done more than 10,000 succesful projects.
Your Trusted Tree Removal and Services Company in Melbourne – Choose Redback Tree Services for Expert Solutions and Consultation!
Looking for a tree removal or tree services company near you in Melbourne? Look no further than Redback Tree Services – the preferred arborist and tree services company in Melbourne. From tree removal to stump grinding and everything in between, we have the expertise and experience to get the job done right. Plus, we're always happy to offer our advice and consultation services to help you make the best decisions for your trees. Feel free to ask any tree removal questions over the phone, or get in touch via our contact form below.
Why should you trust us?
From determining which type of tree to plant and where to plant it to removing trees and stumps, we are fully qualified and highly experienced and professional arborists.
In order to provide the best service for you, your trees, and our staff, we price our services competitively, and we complete all jobs efficiently. We are fully insured, and have comprehensive public liability insurance, so our staff, as well as your property, is protected.
With every job we do, we'll provide you with a no-obligation quote on-site. We'll let you know if any trees need attention and give you honest tree care advice.
Industry Leading Tree Services
With a passion for the environment, we provide industry-leading tree services
What's not to love about trees? They are beautiful, they provide oxygen, they improve air quality, and they preserve wildlife. Since Liam himself is a qualified arborist at Redback Tree Services, and we also employ qualified arborists, you can rely on us to give you accurate, honest, and reliable advice on your trees.
Professional arborists with high qualifications and experience
Customer service that is friendly and at its best
With public liability coverage of up to $20 million, we are fully insured
Awesome Customer Service
Redback Tree Services in Melbourne is known for its outstanding customer service. Our services include:
No Obligation & Free Quotes – Before beginning any work, we provide a free quote. The cost of hiring a professional tree removal service in Melbourne can be high because such work must be done by a qualified arborist who understands how to use tree trimming equipment safely and correctly. This is why we strive to be as transparent as possible about our services costs.
By providing comprehensive insurance coverage, Redback Tree Services in Melbourne take care of any financial risk our customers might have when using our tree cutting service. If any damage is caused by our work, we carry all the relevant insurances to protect you.
Obtaining permits for tree removal – Any significant tree and stump removal work must first be approved by the local council. Redback Tree Services in Melbourne understands the local council laws and can help you with this process.
Read our Google reviews to see what our clients think of our services.